The power of a chainsaw is undeniable; when used safely, the best chainsaws can clear brush too thick for electric loppers, bring down a tree threatening a roof, cut off potentially lethal broken tree limbs, or turn stumps into firewood.
Larger gas-powered variants, as well as smaller electric models with cables or batteries, are available, as are chainsaws of different shapes and sizes.
While certain gas saws are better than others, don't automatically think that electric saws can't compete. Many of the lighter-duty gas-powered saws we've seen can now be beaten by some of the top electric versions on the market.
It's not uncommon for prices to rise in direct proportion to the length of the cutting bar (the flat metal arm that powers the cutting chain). It's true that a bigger saw can handle more work, but it's also more difficult to control because of its increased size.
Power tools such as chainsaws are an essential part of any homeowner's toolkit. Chainsaws can be used for a variety of tasks, including pruning, chopping firewood, clearing brush, and more.
However, not all chainsaws are the same. In addition, they can be extremely harmful, even if they are extremely valuable.
Because of this, more caution should be taken when using one of these devices. It is critical to select the best chainsaw. Product safety, performance, and productivity cannot be expected from a badly designed item.
Who Makes the best chainsaws
Chainsaws from Stihl, Husqvarna, and ECHO are among the best currently available. For contractors and professional chainsaw users, Stihl and Husqvarna are the best in the business. When it comes to smaller, more affordable chainsaws, ECHO excels.
Related Article: Low cost, budget chainsaws that are worth the money!
Stihl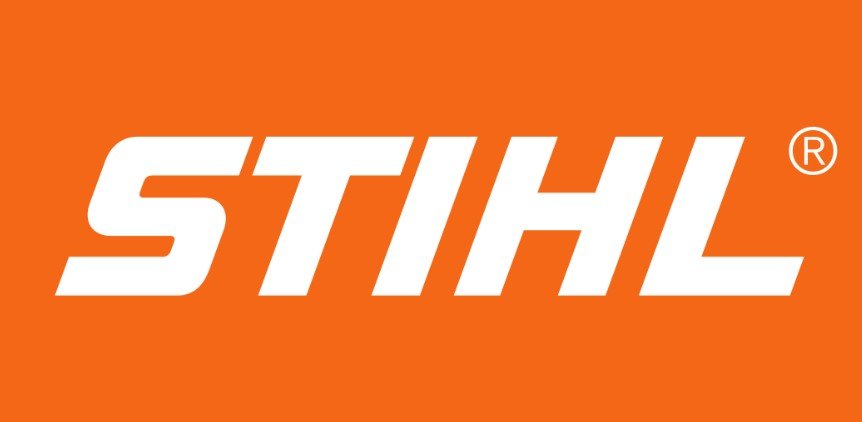 Even if you don't use power tools or chainsaws, you've probably heard of Stihl. Things were very different over a century ago. Historically, people hacked down trees using axes and their brute might.
Andreas Stihl has arrived. In his mind, there had to be a better method; there had to be another way.
One of the world's top brands was born from a simple notion. The first electric saw was created by Stihl in the USA. Unlike the electric saws that we have now, it weighed almost 140 lbs (or 64 kg). Stihl chainsaws are usually regarded as among the best available.
Contractors, firefighters, and landscapers all use them. STIHL chainsaws offer the best of all worlds in terms of power, durability, and safety. They are known worldwide and are manufactured in the USA and China.
MSA Series
MSA's series of battery-powered chainsaws is designed to be among of the best on the market. This is the ideal chainsaw for anyone who wishes to use a substantially quieter saw that creates zero emissions and can be used in any location.
The MSA 200 C-BQ is one of their greatest models. A brushless motor powers this chainsaw, making it both powerful and light. In the event of a kickback or when the handlebar is released, the saw has two safety mechanisms that will stop the chain from moving.
A number of different batteries can be used to extend the operating life from 15 to 200 minutes, depending on the model.
MSE Series
Electric corded chainsaws from Stihl are available in a variety of models. Due to the cable's limitations, these chainsaws are not as popular as other types of chainsaws. In spite of this, they're excellent for the odd trimming and cutting work around the property.
The MSE 170 C-BQ is a powerful and clean chainsaw that goes above and beyond what you might anticipate. This model weighs little over 8 pounds, making it one of the lightest on the market.
MS Series
Gas-powered chainsaws of all shapes and sizes can be found here. Chainsaws for the average homeowner can be found here. The MS 170 is without a doubt one of the most popular models. It's excellent for little yard work like snipping and trimming.
A sophisticated air-to-fuel adjustment system ensures that it is both light and strong. With the anti-vibration handle, using the device is a breeze.
Related Article: What chainsaws do professional loggers use?
Check out some other popular models to see what suits your needs better. Specifically, the MS 271 FARM BOSS®. This model has additional features that aren't available on lower-priced variants.
Lower harmful emissions, anti-vibration handle and sophisticated air filtering system make it more fuel efficient.
The professional MS 261 C-M is a great choice if you need a saw that can handle large-scale cutting projects. One of the nicest cutting experiences can be had with this powerful saw.
It has M-Tronic technology, which ensures that your engine is always operating at its peak efficiency.
HT Series
Are you seeking for pole pruners that are easy to use and light in weight? In addition, Stihl offers a few items in this category. Pole pruners like the HT 56 C and C-E are ideal for any homeowner who needs to trim trees and shrubs on a regular basis.
HTA Series
If gas-powered tools aren't your thing, a battery-powered pole saw is an option. You should expect between 17 and 230 minutes of run time depending on the battery you choose. This is a powerful saw that can compete with gas-powered models in terms of power.
A Full Product Mix
The fact that Stihl is a top chainsaw brand is due not just to the variety of their chainsaws or to their corporate objectives, but also to the breadth of their product line. The company also sells chainsaws geared toward professionals, including rescue saws and in-tree saws.
Chainsaw gadgets and accessories come in all shapes and sizes. Wedges, files, chains, guide bars, and other forestry tools can be found here.
Husqvarna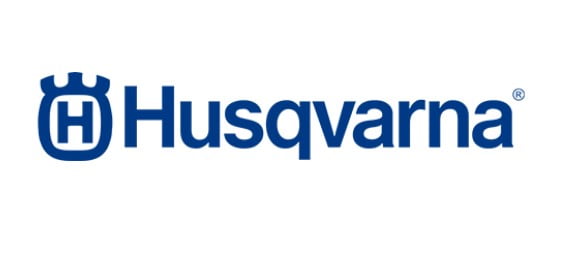 Husqvarna is without a doubt one of the best chainsaw manufacturers, having been in business for more than three centuries. Everyone has heard of Husqvarna, a household name. Manufactured in Sweden and across Scandinavia, with some plants in China.
Trimmers, chainsaws, lawnmowers, dusters, blowers, and pressure washers are just some of the tools they carry. Chainsaw manufacturers Stihl and Husqvarna are two of the most well-known in the industry.
While Stihl has built a solid reputation, many expert loggers prefer to use Huskies instead of the more well-known brand.
Homeowner Saws
These products are intended for use by households who perform light cutting and cleaning tasks on a regular basis. The Husqvarna 120 Mark II chainsaw is one of their best in its category.
This chainsaw, despite its small size and high power, comes with a slew of unique features. The X-Torq engine in this vehicle produces low levels of harmful pollutants while also using less fuel. You can use it to cut firewood and to perform any sawing tasks in the yard with ease.
All-Around Chainsaws
These chainsaws are marketed as being among the most cost-effective on the market. X-Torq engine, pump, and return switch are included in all of them. This makes starting the saw a lot easier.
The Husqvarna 455 Rancher is unquestionably one of the greatest models in this class. A powerful saw that is easy to operate and comfortable to hold. For both occasional and more intensive cutting projects, this tool is ideal.
Related Article: Top chainsaw tips and tricks for beginners
Professional and Powerful Saws
There are a number of chainsaws in this category. Landowners and professionals alike will benefit from these options. Reliability, safety, comfort, long working hours, and, finally, excellent power and performance are all priorities.
Chainsaws like the Husqvarna 545 Mark II are a good place to start, but the Husqvarna 395 XP® is a formidable giant. If you need a powerful saw for heavier work, look no further than the Husqvarna line.
High Diversity of Accessories
Husqvarna has a wide range of products to meet your requirements. Forestry products such as chainsaw chains and guide bars are among the items we're discussing.
Additionally, Husqvarna caters to professional tree arborists with its line of lightweight, user-friendly chainsaws. It's made to deliver exceptional tree shaping and trimming.
ECHO

Echo was created in 1972, and the company has never ceased to grow and improve its products and services. In my perspective, Stihl, Husqvarna, and Echo are three of the most important brands in the industry.
Echo, on the other hand, is more of a household-grade brand. However, this does not preclude them from using their chainsaws for purposes other than trimming and cutting firewood on occasion.
Echo chainsaws are assembled in the USA and feature components from across the world.
Rear Handle Chainsaws
A wide variety of chainsaws are available from Echo in the rear-handle category, ranging from basic models to professional-grade models. Among ECHO's best-selling chainsaws is the CS-310, which is ideal for homeowners.
The 30.5 cc two-stroke engine provides a lot of grunt power. For occasional yard maintenance, this saw is ideal. The ECHO CS-590 Timber Wolf is an extremely strong professional chainsaw.
This small beast is capable of completing any sawing task quickly because to its large and powerful engine.
Top Handle Chainsaws
Chainsaws with a top handle are more compact. Arborists are the primary users of these saws. The ECHO CS-355T is a saw in this category. It's a simple-looking saw, but it packs a tremendous punch.
Compared to other more expensive chainsaws, this little guy performs just as well. A dedicated in-tree saw from this manufacturer is well worth looking into.
The ECHO X Series
All of the top goods are included in the ECHO X Series. Chainsaws in the X Series are made for professionals who need the highest levels of power, productivity, and usability. The CS-620P is an excellent saw in this category.
Stihl and Husqvarna have some competition in the form of this diminutive monster. If you're looking for a machine that can handle more challenging tasks, this is it.
WORX

Customer service and environmental friendliness are two of WORX's primary goals. Because of this, you'll discover that their chainsaws are either electric or powered by batteries.
Even the WWF has recognized WORX's low carbon manufacturing efforts with its platinum award. Worx chainsaws are based in China with a USA headquarters in North Carolina.
Corded Chainsaws
One of WORX's most popular corded chainsaws is the G303.1. Improved safety and automatic oil lubrication are only some of the characteristics of this machine's 14.1 amp motor and chain auto-tension.
A combination of all of this results in a powerful but light chainsaw that does exactly what it says it will. And it's a terrific bargain at the price it's selling for.
Cordless Chainsaws
There are several different cordless chainsaws made by WORX, and the WORX WG322 is one of the most popular. Lightweight and easy to operate, this saw may be used by both men and women.
Related Article: What to look for when buying a chainsaw
Pole Saws
There are a number of pole saws manufactured by WORX. This lightweight and compact pole saw is capable of reaching branches up to 12 feet in length, which isn't awful at all.
Powered by a 20V PowerShare battery, it is a 20-inch pole saw. A corded version is available from WORX as well.
JawSaw
People who are looking for something a little different can find it at WORX. The JawSaw has a fully enclosed bar and chain. This provides excellent results while maintaining the highest levels of safety.
Branches and logs won't move while you're cutting them, and there's a low risk of kickbacks. There are corded and cordless variants available for you to select from. Among WORX's best-selling models is the WG307.
A simple electric saw, anyone can operate it. It's a terrific tool for regular yard maintenance and won't let you down. You can also use an extension pole as a pole saw if you want.
Black+Decker

Founded in a tiny machine shop in Baltimore, Maryland, Black and Decker has since become a household name. Black & Decker was founded in 1910 by Duncan Black and Alonzo Decker; since then, the company has grown significantly and expanded.
NASA has even used some of their tools in space. Their main hubs include the USA, Europe, Asia… basically everywhere!
Chainsaws, on the other hand, are what we're after, and we'd prefer to be able to use them here on Earth. Let's take a look at some of Black and Decker's cordless and corded chainsaws.
Battery-Powered Chainsaws
Lightweight battery-powered chainsaws are available in this category. If you don't need a professional saw for tiny logs, branches, or occasional chopping, these are ideal. Batteries are available at two voltages: 20 volts and 40 volts.
The B&D LCS1020 20V MAX is one of their greatest models. This 7.2-pound chainsaw is ideal for small-scale woodworking projects around the house.
Electric Corded Chainsaws
There are currently two corded chainsaws available from Black and Decker (a 12 amp and a 15 amp). You may use the B&D CS1518 chainsaw for modest cutting jobs like pruning, cutting firewood, and more with this 15 amp model.
Pole Chainsaws
Smaller branches can be easily pruned with a pole saw. Corded and battery-powered Black and Decker products are available. The B&D LPP120 20V MAX, a battery-powered pole saw, is one of the most popular. Total length is 115 inches and weight is 6.3 pounds.
Alligator Lopper Chainsaws
If you want to prune and chop small branches, shrubs, and bushes with a chainsaw but are concerned about your safety when using a standard chainsaw, this is the chainsaw for you.
A chainsaw with an alligator lopper may be the finest option for the job. These saws are both safe and simple to operate.
When cutting branches, the risk of a backfire and branches swaying around is greatly reduced. Alligator loppers from Black and Decker are available in both corded and cordless varieties.
Remington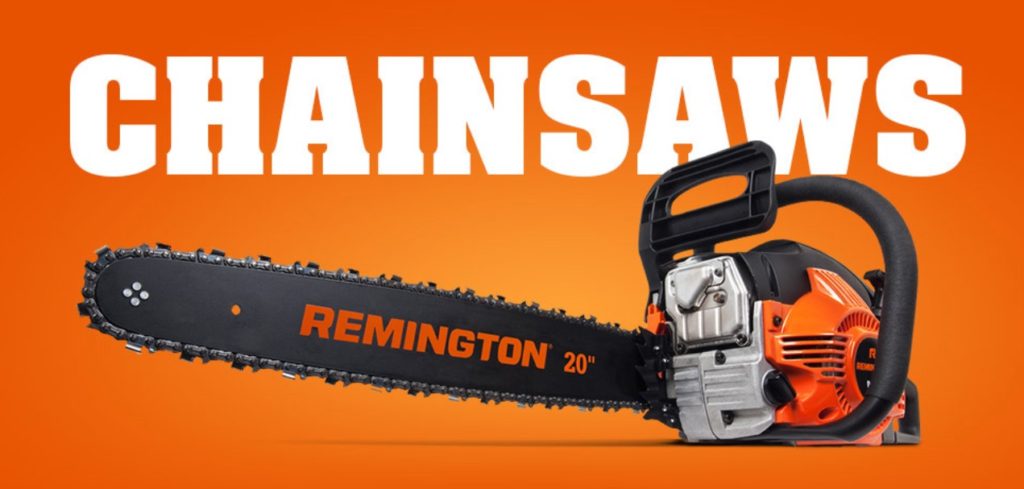 Remington was created in Milwaukee, Wisconsin, in 1921 by Arthur Mall. From humble beginnings, this company has grown into an industry leader. Chainsaws are among the many power tools and equipment manufactured by Remington today.
To date, the company has maintained its reputation as a top chainsaw brand by providing customers with high-quality power equipment at fair pricing.
Gas-Powered Chainsaws
One of the largest selections of chainsaws may be found in this section. A standout Remington RM4216 gas chainsaw is among the company's many offerings. With its lightweight design, this chainsaw is easy to use.
Unless you're a professional who needs a saw with a lot of power and a professional grade, this is not the saw for you. That being said, it's ideal for occasional backyard sawing projects.
Electric Corded Chainsaws
Corded models are available from Remington in two different varieties. The Remington RM1425 is the most highly regarded of the two types.
This corded chainsaw is one of the most compact, light, powerful, and cost-effective options on the market right now. It's easy to see why so many people like it.
Battery-Powered Chainsaws
Only one battery-powered chainsaw is currently available from Remington: the RM4040. This chainsaw is small and lightweight, making it ideal for yard maintenance and occasional cutting. The battery life is also respectable, making this a device worth investigating further.
Related Article: The best way to sharpen a chainsaw blade!
Makita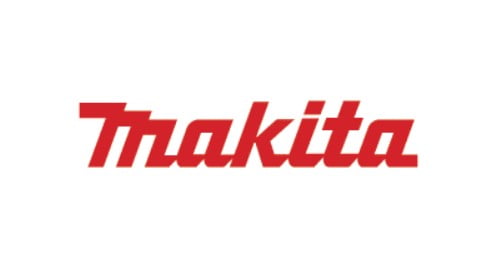 As far back as 1915, Makita was established. An electric motor repair and sales business started out as the company's primary focus, but they later became the first Japanese maker of portable electric planers.
It has been a long time since Makita hasn't been expanding or making electric and battery-powered equipment. There is a vast array of instruments in their current product line-up that includes several chainsaws.
Rear Handle Chainsaws
The Makita XCU03PT1 is one of the best models in this category. With its strong brushless motor and two 18V batteries, it can be compared to a 32cc gas chainsaw. It's ideal for quick, small-scale chopping and slicing tasks.
Back Handle Chainsaws
The Makita XCU02PTX1 may be the saw for you if you are searching for a smaller and more compact saw for tree work. It is capable of delivering great levels of power and performance thanks to two 18V batteries. An excellent chainsaw powered by a rechargeable battery.
LXT Battery System
LXT® batteries from Makita can be used on other Makita equipment that are compatible with the system. Battery may be utilized in over 225 various goods such as blowers, trimmers chainsaws and more. What a wonderful idea!
Homelite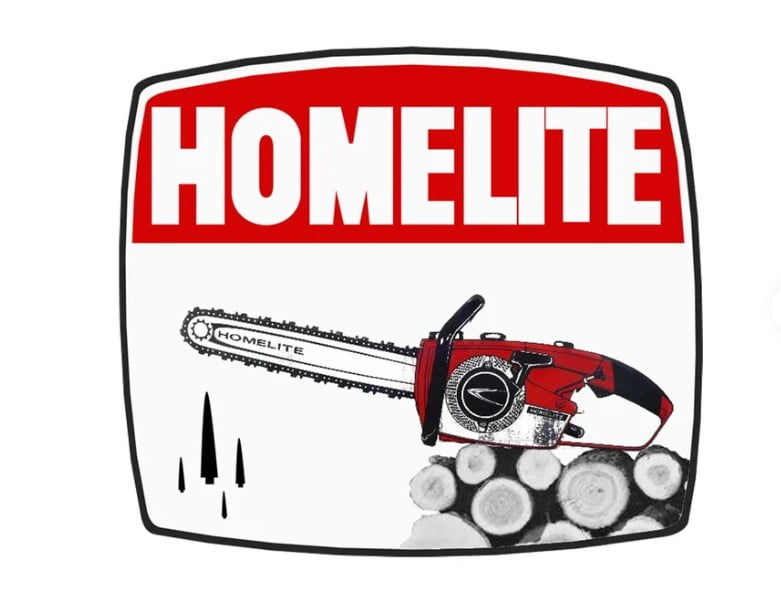 Founded in Port Chester, New York, in 1921, Homelite has a long history. Power tools and other equipment are made by Homelite, a firm with headquarters in the United States.
In 1946, Homelite made their first electric chainsaw. Today, Homelite is known for manufacturing high-quality power tools and equipment that can withstand the test of time.
Related Article: Can chainsaws get wet?
Electric Chainsaws
There are two electric corded chainsaws available from Homelite. The Homelite UT43122 is more potent. At 12.0 amps, it has a strong motor that can generate quite the output torque.
Gas-Powered Chainsaws
As far as gasoline models go, there are a few to choose from. The Homelite UT10640 has a 42cc two-cycle engine and is their smallest saw. It has a lot of power for its size.
Greenworks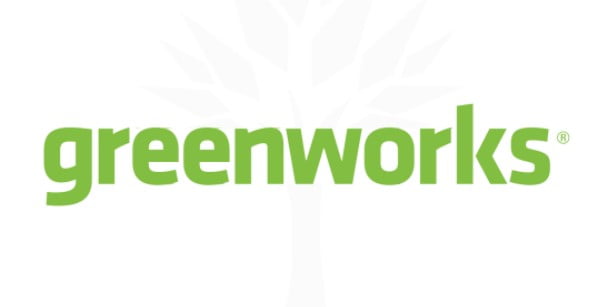 Newly formed Greenworks is a start-up in the environmental sector. The company was founded in Canada in 2007 with a single goal: to provide high-quality and durable electric and battery-powered power equipment. There are edgers, trimmers, blowers, chainsaws and more in the Greenworks product line.
Cordless Chainsaws
Many options are available in the cordless product line. A strong brushless motor and a 40V G-Max Li-ion battery make the Greenworks 20322 the most popular model. Start-up and operation are a breeze, as is maintenance.
There are no dangerous gases or loud noises to worry about when using this saw for occasional cutting chores.
Corded Chainsaws
Of course, corded chainsaws will be available as well. The Greenworks 20222 is one of the company's top corded chainsaws. This 10.5 amp saw is small and light, yet it packs a big punch when it comes to power and torque.
Despite its size and weight, it boasts an excellent braking system that makes it easy to manage and utilize. The best part is that it's a steal at this pricing.
The G-MAX System
A G-Max battery can be found in some chainsaws. In other words, this battery can be used on any G-Max system-compliant device. G-Max tools come in a variety of models, so you don't have to buy a separate battery for each one.
Ryobi

Ryobi is a Japanese firm that was started in 1943 and has seen steady growth ever since. In the beginning, Ryobi sold die-cast items but has now expanded into a variety of other markets.
Ryobi now offers a wide range of parts and power equipment for a variety of different sectors. Almost all of their chainsaws are powered by electric or rechargeable batteries.
Related Article: How to store a chainsaw correctly
Battery-Powered Chainsaws
Cordless chainsaws from Ryobi come in a variety of styles and power outputs. The Ryobi RY40511 is one of the better models they have. To utilize this chainsaw, you'll need a modest amount of power and a lot of light weight.
Corded Chainsaws
Because of the limits imposed by the cable, corded chainsaws are rarely used. As a result, it's no surprise that Ryobi only offers one corded option. The Ryobi RY43155 can be seen in the photo above. In spite of its diminutive stature, the saw's strength is undeniable.
Gas-Powered Chainsaws
There are times when you simply need a more powerful and transportable device. A gas-powered saw might be a better option in this situation. The Ryobi RY3716 is a top-notch gas chainsaw.
Engine size is 37 cc, and it is two-cycle. Even the largest trees are no match for the saw's might. However, despite this, the chainsaw weighs only 10 lbs.
Pole Saws
Ryobi also has a variety of pole saws on the market. Cordless or corded variants are available. The Ryobi P4361 is the most popular model. A battery-powered saw that can reach branches up to 9.5 feet in height is a great tool.
Small pruning work on trees, shrubs, and bushes can be done with this robust and simple saw.
Conclusion
For many years, the chainsaw has been a vital equipment for farmers and foresters, but it is now becoming more popular for residential use as well. This may be due to the vast variety of chainsaws available for simple activities, including tree pruning or carving, that are both easy to operate and economical.
Chainsaws have traditionally been powered by gasoline, although electric start models, both mains and battery-powered, are becoming increasingly popular. Battery-operated chainsaws have grown in popularity in recent years due to improvements in battery power and price.
Electric chainsaws are still superior to gasoline-powered chainsaws in terms of power, but many users prefer them because of their other advantages. Finally, they're a lot quieter and don't emit any noxious emissions.
The type of chainsaw you need will be determined by the type of work you plan to do with it.
A gasoline-powered chainsaw is the ideal power equipment for cutting down huge trees. In this case, an electric or battery-powered chainsaw should do for chopping down smaller trees or limbing.
Some individuals use chainsaws to cut through concrete, while others use them to cut through even tougher materials.